Creating a better customer experience
Derbigum is an international company who is fully family owned and employ 430 people. The company yearly produces up to 11.400.000 m2 of roofing membranes and 3.600.000 kg of fluid paste. Two third of what is being produced in Belgium is being exported to other countries.
In 2014 a change of CEO created a new strategic focus on Customer relationship building. Within this strategy, it is Derbigum's objective to concentrate on delivering great new products & services and on building long term relationships with its customers.
To achieve these targets, the idea is to work on 'customer delight' which implies customers like to work with Derbigum as a company and good experiences are being delivered within this relational context. Another part of this same strategy concentrates on the delivery of innovative tools to Derbigum and its customers which facilitates working together.
Derbigum decided to focus on Customer Relationship building to swiftly respond better to the changing market.
20% increase in sales visits
This solution boosts the overall performance of their sales team.
15% increase in accounts
The improved performance lead to an increase in the amount of accounts.
Planning of sales visits
Sales can now efficiently plan the route for their customer visits.
Fast & furious sales team
Derbigum's sales team sells smarter while they simultaneously form strong relationships with their clients.
Mobile app
Being mobile enables the sales team to access all data in CRM and make well-informed decisions on the road.
Opportunity management
Sales follow up on opportunities better through real-time info.
"It enables us to organize the 'sales' activities in a much more efficient way when it comes to approaching our prospects and customers and hence to focus exclusively on the 'Customer Experience"
Philippe Lathouwers
Executive Director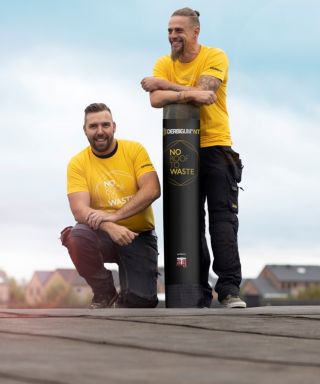 A mobile solution for Derbigum's salesforce
It should be easy to work together – customer and company representative – and this should be facilitated by the usage of innovative tooling to support the process.
With that in mind, Derbigum wanted to focus on implementing a defined customer strategy for sales. Their choice was easy to understand as it is substantial to have a powerful tool on hand in a competitive market.
The better the sales process performs, the more chance a positive impact on the business is triggered. At the same time, its success could potentially support their strategy for further implementation throughout the whole organization.
During the assessment procedure at Derbigum, it also became clear how their sales personnel could benefit from digitalization. If the work process could be organized in a certain way, their sales team would become much more effective.
Ineffective customer visits
Their sales team is usually on the road, visiting customers and driving from one customer to another. They are completely focused on their prospecting activities and closing deals.
The administrative part of their work needed to be executed in Microsoft Dynamics, which isn't a mobile solution at all. The tool held them back from working efficiently and accessing information quickly. Furthermore, their sales team struggled to walk around with a laptop while using the tool. This resulted in administrative tasks being postponed to the evening.
While on the road, no preparations could be done before their next customer visit. Their sales team felt a great need to access all the latest available information in real time.
It didn't get any easier if they tried to consult a customer file or update any data while they were on-site. Time was spent on restarting the laptop, connecting to the guest WIFI-network, open the CRM system, etc.
Besides the fact that this way of working was not at all convenient for the salesperson, it was also not a process which contributed positively to the customers' experience and perception!
Therefore a decision had to made to digitalise the sales process by implementing an efficient, user-friendly & business supporting mobile solution.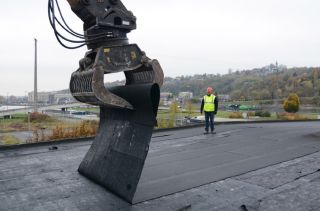 "Ons verkoopteam is voortdurend onderweg en ze hebben een krachtige CRM-tool nodig voor hun dagelijkse prospectieactiviteiten. De mobiele app met RESCO-technologie leverde duidelijk een gebruiksvriendelijke oplossing voor verkoopondersteuning!"
Victor Marbach
Digital Journey Manager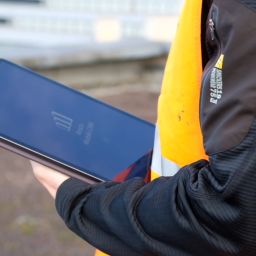 9altitudes made an assessment on the actual system landscape, considering the objectives defined. We found that the application was not used to its full potential and at the moment a digital mobile solution for sales was being considered. Their CRM was also outdated ad version 2013 was still being used.
Apart from this, it was clear that a mobile solution for sales would do the trick. This application should enable the salesmen to have a user-friendly solution which facilitates instant access to all relevant data, at all times, wherever they are.
Based on this assessment, we had a clear view on what trajectory needed to be implemented to reach these objectives:
1) Upgrade the Dynamics CRM to the latest version (at the time 2016).
2) Implement a Mobile App for Sales (Resco).
The mobile solution works on top of the Microsoft Dynamics CRM and gives access to all data relevant for the salesman. The Resco app works in an offline mode which is a huge plus when there is limited or no access to the internet. Once connection has re-established, all data which has been collected offline will be synchronized with CRM.
Implemented and rolled-out in 6 months
The starting point of the project was the installation of the Resco software on the iPads and the installation of the 'Mobile Sales' app, which started mid of April 2017.
Then the Acceptance Testing phases followed in May, initiated by training sessions about the tool for the key-users. The whole Roll-Out process kicked off for the different countries concerned.
By the end of October 2017, all sales teams across Europe were equipped with a powerful sales device, enabling them to focus on relationship building with (prospective) customers and providing nice customer experiences!