En ny måde at håndtere produkt-relaterede data
PLM-løsninger vinder inpas hos mange store virksomheder, SMV'er og ISE'er i industrisektoren. Dette er et resultat er teknologiens modenhed og dens direkte indvirkning på produktiviteten i alle afdelinger i virksomheden.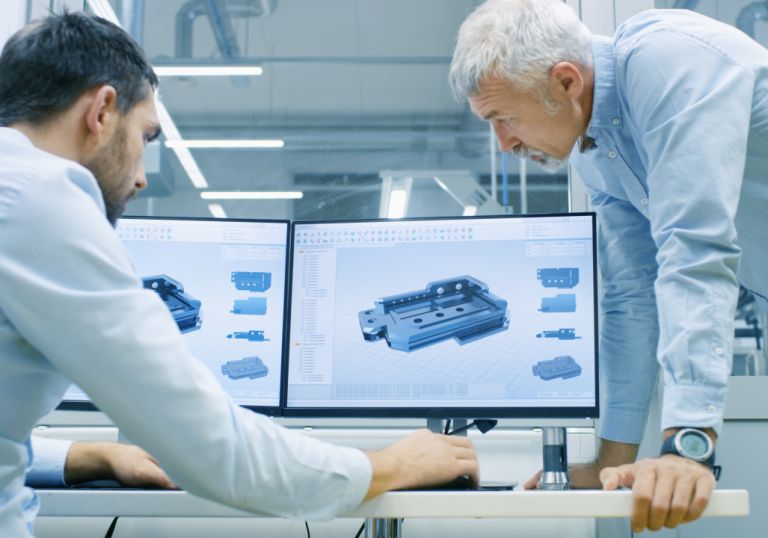 Sådan får du mest ud af PLM
Hvordan kan en software være så effektiv til at strømline kommunikationen mellem forskellige punkter i værdikæden? Kort sagt: centralisering. Et PLM-værktøj bliver det eneste referenceværktøj, hvorigennem data kan administreres konsekvent og overføres fra en afdeling til en anden.
Et værktøj, der hjælper alle: PLM-løsninger er som en informativ rygrad, der giver enhver medarbejder (og evt. leverandør) mulighed for nemt at kommunikere om data og sikrer, at alle ændringer, de foretager, bliver taget i betragtning i realtid.
Forbedre produktiviteten: Det er vigtigt at udvikle en synergi mellem ERP og PLM, der giver dig mulighed for at få det bedste ud af begge løsninger, samtidig med at alle fejl og datatab begrænses så meget som muligt.
Tilskynd til innovation: PLM-løsninger hjælper med at afskaffe silostrukturer ved at ophæve den traditionelle segmentering af applikationsmiljøer, hvilket understøtter udviklingen af et digitalt økosystem, der fremmer innovation.
Er PLM løsningen Winchill for mig?
Winchill PLM solution by PTC is the poster child for the new generation of PLM tools, designed to foster innovation.
Quick wins
Windchill can be deployed in just a few weeks, allowing you to get quick benefits from the solutions
CAD compatibility
Windchill is compatible with all the major CAD tools on the market

User friendly
Its intuitive design makes Windchill easy to master by everyone within the company and amongst the external partners

Interface with ERP
9altitudes has developed an interface so that Windchill can easily be linked to your ERP solution