More than 70 young potentials started their career at 9altitudes
9altitudes is committed to developing expertise among all 9AHeroes. With the Young Potentials Academy, we give new graduates the chance to start and grow in our organization. Our objective is to create an international, exciting and engaging learning journey wherein technology, business and personal leadership are the major pillars.
In our blended learning approach, we mix enthusiasm with experience. Our experienced employees play a major role in this and love to share their expertise and know-how with our Young Potentials - involved to evolve, together with you.
Meanwhile, in Belgium we have trained 70 Young Potentials over the past 5 years, with the vast majority still part of the 9altitudes family. From September 2023 onwards, we will be working towards a Corporate Young Potentials Academy where we are looking together with Denmark, Slovenia, France, Belgium, Netherlands and Portugal for promising ERP, CRM, PLM, BI and IOT talents.
We are ready to reach new heights ... Are you?
International
Digital business transformation is what we do. Making sure organizations are ready to deliver for the end customer of today and those of tomorrow. As a European end-to-end partner active in 6 countries in Europe (the Netherlands, Belgium, Denmark, Slovenia, Portugal and France) we achieve goals, boosted by inspired thinking in sectors such as Manufacturing, Wholesale & Distribution and Services.
We combine Technology expertise with Business expertise.

All about people
We care about people, our employees are at the core of our organization. In a world of digitalization, they make the difference for our awesome clients by applying their expertise and knowledge. With passion and purpose, they contribute to the success of our – and our clients'-organization.

From day one, you will be a 9Ahero and work as a junior consultant on projects at renowned customers.

Together we make a difference
Together we go on an exciting and engaging learning journey, where technology, business and personal leadership are the main pillars.
In our blended learning approach, we mix enthusiasm with experience. Our experienced staff play an important role in this and are happy to share their expertise and know-how.
You will find yourself in an exciting world of transformation and continuous improvement
"As soon as you start in consultancy, you are told that the job will never get boring. I have to say that after 5 years that statement is certainly correct. Our business is so diverse and constantly changing. Partly due to innovative technology, due to the uniqueness of each customer, but also in our way of working."
Glenn De Block - Presales consultant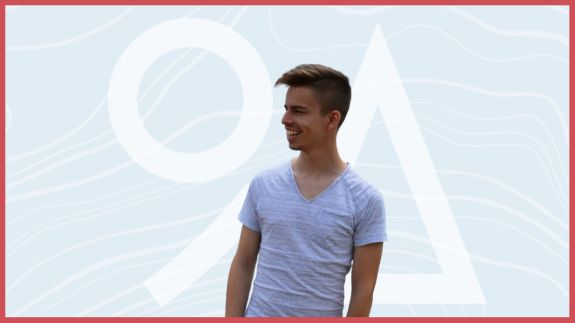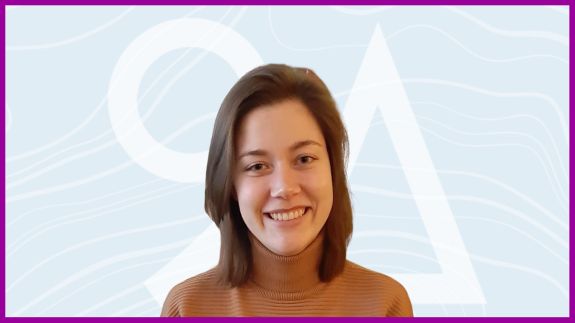 Get personal guidance from experienced consultants on ongoing projects
"Together with your godfather or godmother, you go on projects for the first time in the first few weeks. First you learn a lot by listening and then the agenda is filled with ever-expanding assignments. I was constantly guided and evaluated. What struck me personally was how accessible everyone is. Have questions or problems? Everyone is willing to quickly coordinate.
Eline Hoornaert - IoT consultant

Young Potentials 2019
Experienced co-workers will guide you
"The Young Potential Academy is a fun way to get together, think together and learn how to reach certain goals together with colleagues that want to boost the start of their careers in the same way as you. On the other hand, experienced co-workers will guide you professionally and are thrilled to help you launch your first projects effectively."
Maxime Fiers - CE Consultant