Frontline worker guidance
With Tulip you help your frontline workers perform their tasks as easily and efficiently as possible, quickly detect errors in the production process and take the necessary actions. With this solution, you can easily build and implement applications yourself, or make use of a rich library of existing industrial applications. By enriching operators with these tools, among other things, you avoid manual data entry, avoid errors and prevent knowledge from leaving the shop floor.

Order and material tracking.
Record data for jobs, work orders and BOMs, schedule orders and optimize flow and manage the receipt, storage and final shipment of goods.
Digital work instructions
Guide your operators using an intuitive workflow that includes dynamic work instructions, connections to external systems, edge connectivity and cameras.
Quality Management
Monitor the quality of your products according to certain defined steps and track deviations and exceptions.
Visibility and alerts for production
Visualize each step of the production process and associated activities in one location or globally. Be notified of any deviating parameters within the production process.
Machine monitoring and management.
Connect to networked machines or legacy systems to monitor status and track KPIs.
Legacy MES cannot keep up with today's fast-paced, complex market demands and disruptions. They are often rigid and heavy systems that are not easily adaptable. Tulip replaces those traditional, monolithic MES systems and takes your business to new heights through augmented lean operations.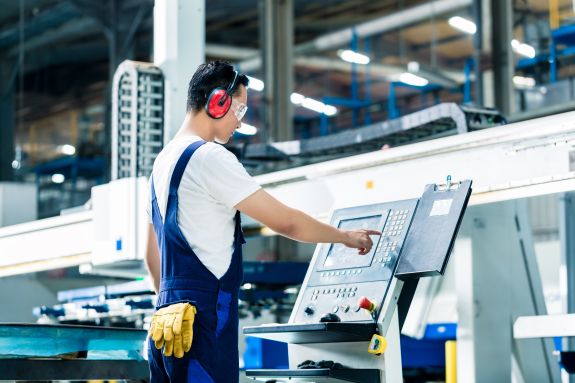 Composability
Tulip uses different building blocks so you can quickly and easily customize solutions yourself. This allows you to get started faster with your applications on the shop floor.
User-friendly
The apps' biggest goal is to make it as easy as possible for the operator to perform tasks by providing user-friendly interfaces. In this regard, the human being is the central focus.
Open cloud based platform
Connect to any systems, technologies and devices, for example barcode scanners, label printers,….
Fast and flexible
Experience a wide range of functionality with limited implementation effort.
Want to know more? Contact us!