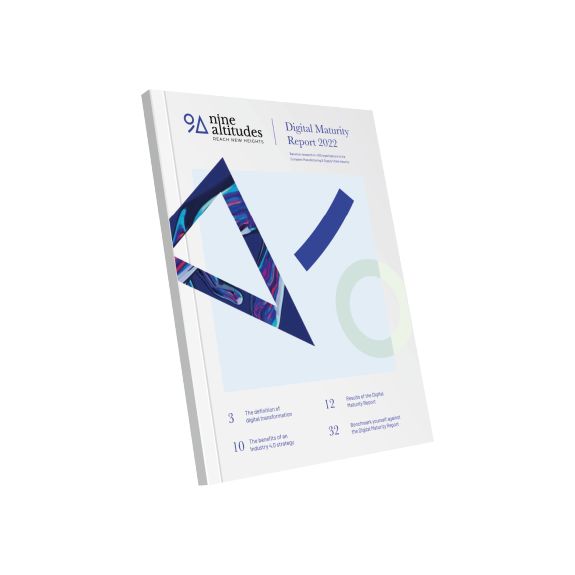 * Based on research in +100 organizations in the Manufacturing & Supply Chain industry.
Digital transformation (DX) used to be something that's just 'good to think about'. But since COVID-19 and the war in Ukraine disrupted business operations worldwide, many organizations now see DX as a necessary step in preserving their business.
Digitalization plays a critical role in this. Reports from McKinsey, IDC, Deloitte, Forrester… show that companies worldwide are acting swiftly in setting up new digital business strategies.
With 9altitudes, we were wondering how digital mature the European Manufacturing & Supply Chain industry would be after many years of digitalization. So in close collaboration with the Vlerick Business School we've set up the first European Digital Maturity survey, specifically focusing on manufacturing & supply chain services.
We held more than 30 in depth interviews and received more than 100 valid online survey responses in a multitude of countries. The detailed DX survey – with more than 25 questions – allowed us to better understand the priorities of manufacturing companies in the European market. We are happy to share with you some very interesting key insights that came out of this exercise in this Digital Maturity Report, combined with some insights from our colleagues, partners and customers.
Enjoy this magazine.
Kind regards,
Tim Claes
Chief Commercial Officer – 9altitudes