Struers has achieved numerous benefits with Windchill PLM
Struers had 3 legacy systems that were over 20 years old. Therefore, they decided to implement Windchill PLM with the help of 9altitudes. The collaboration has gone well and has resulted in Struers now having a PLM solution that has made everyday tasks easier for employees in several aspects.
One of the major advantages is that Struers has managed to foster better collaboration across the company's departments. They now have better alignment between R&D, Engineering, and production.
The challenges Struers faced prior to the implementation of Windchill PLM
Outdated system
Struers had 3 different systems, all of which were around 20 years old. They were demanding to maintain, made collaboration difficult, and required more training for employees who had to learn 3 systems.
Complex version management
Previously, it was time-consuming to ensure that the right version of product drawings and product information was being worked on.
Challenging collaboration across departments
It was difficult to smoothly transition tasks from R&D to engineering and then onwards to production in an efficient manner.
"Previously, we had three solutions to maintain. Now we have a unified platform. This reduces complexity"
Michael Fabricius Rangholm
Group IT Director, Struers
Benefits that Struers has archived with Windchill PLM
Automated creation of BoM
A new Bill of Material (BoM) is automatically generated in Struers' ERP solution whenever a correction is made to a product.

Integration across departments
Struers has established a common thread from R&D through Engineering and into production, enhancing transparency and improving collaboration across departments.
Automatic revision control of 3D drawings
When new 3D drawings are created in SolidWorks, Windchill PLM manages the versioning of the different drawings.
"Now we are in a better position where collaboration is easier"
Lauge Gammelgaard
Global Engineering Director, Struers
Utilization of Windchill PLM
After Struers' R&D department creates their 3D models and 2D drawings in SolidWorks, they use Windchill PLM to store and revision-control the drawings, making them accessible to the appropriate personnel throughout the entire product development, production, and subsequent maintenance phases.
Lauge Gammelgaard says, "Today, we use Windchill, among other things, to manage changes in our designs. So, if we re-design something - a product that's already on the market - we can control it, including when we roll it out into production. This allows us to time and coordinate the work with our Supply Chain and the changes related to our remaining inventory of previous versions."
Windchill has improved workflows for various departments:
Engineering now finds it easier to keep track of the drawings associated with different versions of Struers' products.
Production can visualize their 3D models and access PDF and STEP files through ThingWorx, providing a significant advantage for operators when ensuring they have the correct component.
Struers also gains the benefit of Windchill automatically generating their BoM (Bill of Materials) based on the information accompanying the 3D models.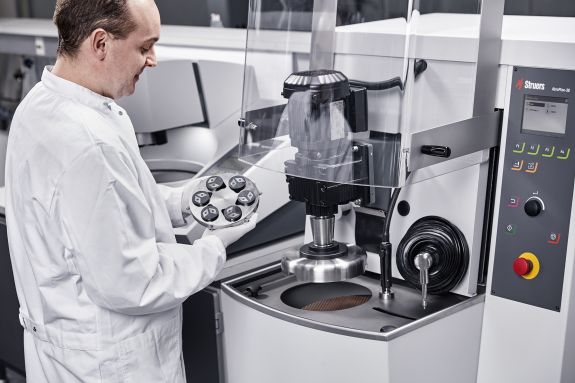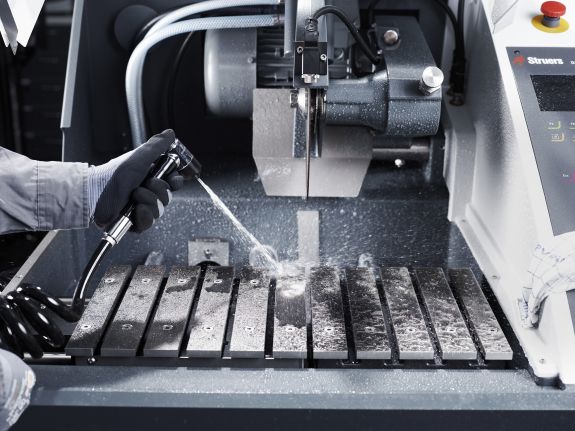 A unified platform makes compliance easier
Struers is an ISO-certified company, which is why compliance is of high priority. With a PLM solution, it's now easier for Struers to achieve the necessary compliance.
Michael Fabricius Rangholm explains, "Having just one system and being able to keep it updated enhances our IT security. It makes it easier to protect our infrastructure, and we have gained a more stable system compared to our previous setup".
He elaborates, "It has also been able to replace our old Change Management system. So now we have not only replaced our old PLM system, but we have also incorporated ISO, so it has been an advantage."
9altitudes continuously updates Struers' Windchill solution, ensuring that Struers maintains a contemporary solution.
Furthermore, Struers has experienced a more stable system than they had before. In fact, Windchill PLM has proven to be even more stable than some of the employees at Struers had dared to hope for prior to implementation. Since transitioning to the new system, Struers has not encountered any system outages.
The collaboration with 9altitudes
The collaboration with 9altitudes is characterized by excellent communication, discussing matters openly, and collaboratively crafting solutions that are not only achieved but also deliver value.
"The collaboration with 9altitudes has been eventful and very positive. We have greatly benefited from consultants who have been involved - both project managers and specialists - contributing various valuable insights. Additionally, we have greatly appreciated that 9altitudes has been available at all sorts of unconventional times, including weekends, late evenings, and early mornings," says Christoffer Tejlgaard Jensen, IT Project Manager at Struers."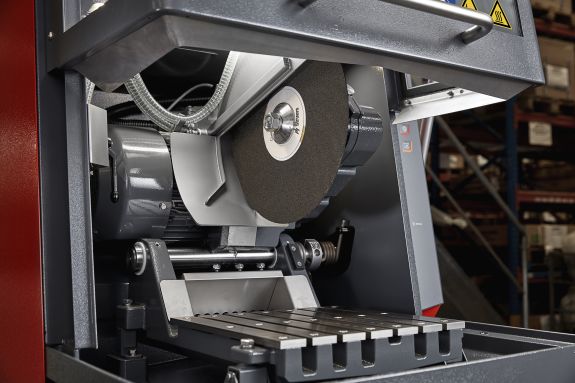 "The team we've worked with has consisted of a diverse range of consultants and project managers, each bringing their own unique expertise to the table. This has brought us a high level of satisfaction"
Christoffer Tejlgaard Jensen
IT Project Manager
About Struers
Struers is a global company that manufactures equipment for conducting metal analysis for quality control purposes. The company designs the machines, manufactures them, provides servicing, and also educates customers on their proper usage.
Struers has it's headquarter in Ballerup, Danmark and is reprecented in more then 60 countries.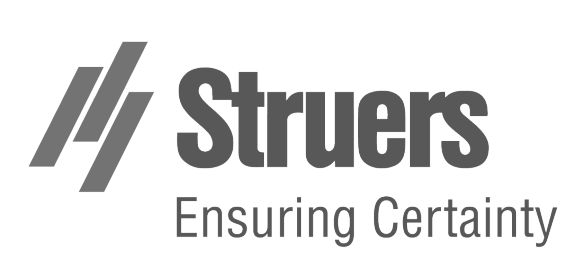 Considering a new PLM solution for your manufacturing company? We're here to assist you