Enter the universe of connected products
For companies that manufactures smart connected products for end users, IIoT, through the delivery of real-time performance data, fundamentally changes the way that products are designed, serviced, supported, and sold. Ultimately, the IIoT presents an enormous opportunity for manufacturers to transform their business.
Learn about VCST's progression towards improving OEE and higher quality products through collaboration with Ad Ultima (part of 9altitudes), its implementation partner, and PTC's IoT, PLM, and AR factory solutions.
Take full advantage of new and emerging opportunities
The IIoT allows manufacturers to leverage the power of connected things to stay more closely connected to their operations and their products deployed to the field. Using technologies such as IIoT, manufacturers can better understand equipments or product usages.
Increased customer satisfaction: Predict customer preferences and behaviors to create the customer-focused experiences that drive brand loyalty.
Faster time to market: Factory managers can leverage the IIoT to accelerate decision making and problem solving, which results in speedier production times
Optimization of predictive maintenance: By collecting and analyzing the appropriate data sets, predict when and how a part within an equipment will wear out.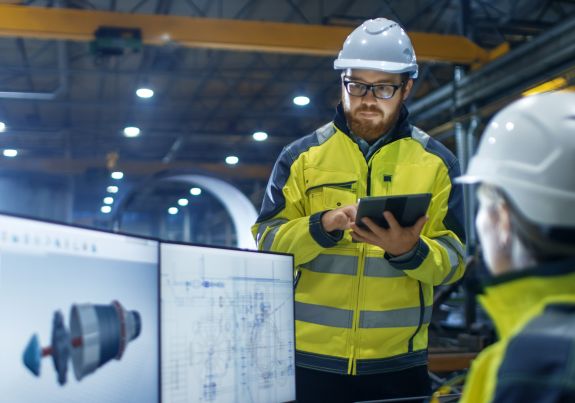 Why now is the time to embrace ThingWorx
ThingWorx is an innovative platform that will allow you to build a smart factory easily and quickly, based on an accurate management of data, which is of the essence.
Cloud
ThingWorx is available on a proven industrial innovation platform with the market-leading cloud infrastructure

Innovation
ThingWorx helps global organizations capitalize on the value created by the convergence of the physical and digital worlds

Expertise
Drawing on PTC's domain expertise in the factory, the solution provides the functionality, flexibility and agility needed to develop purpose-built IIoT applications, faster and more easily.

Real-time
With ThingWorx, manufacturers can create scalable and secure solutions that deliver information and insight in context and deliver a high return on investment