Budweg have been in business for more than 40 years and have Europe's most modern production plant for production and remanufacturing of brake calipers. With a special focus on safety and quality, the high ambitions are backed up by convenient services in the order and supply chain processes.
Together with their regular 9altitudes consultants, the system makes Budweg meet customer expectations, it makes it convenient for the internal processes and still it is intuitive to use for the employees.

"We are also pleased with the ongoing cooperation, on a daily basis and when we need further development of the solution."
At 9altitudes, Budweg Caliper meets consultants who understands their industry, their business and their digital systems and processes.
Reduced lead-time in the production
Downtime is minimized and waiting times are history, because the solution was build by a partner who understands the needs in a business like Budweg Caliper.

Future proof solution
Working with consultants who has a clear understanding of this complex business, makes the solution ready to meet the future ambitions.
Optimized customer service
Budweg Caliper now has easy access to customer data and with this intuitive system, it is easy for the employees to navigate and find the answers for the customers.
"We can now expand our business and meet both customer expectations and our ambitions "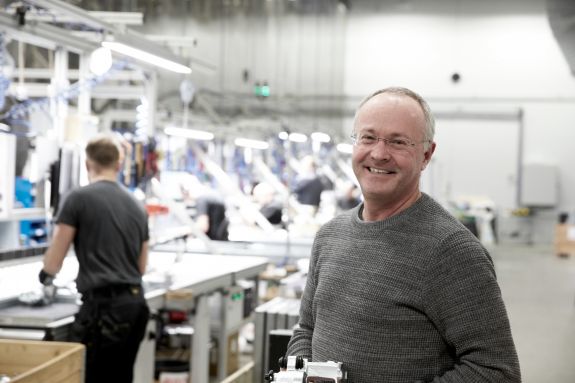 Within the last decade, Budweg Caliper has experienced very high growth in their reman business and have invested in new production and warehouse facilities. With an existing ERP system that lacked further scalability, the time was right to contact a reliable ERP-partner and implement a system that is able to support their many new and automated processes – and meet their high ambitions.
"We have implemented solutions that take care of lead times and workplace layout. We have been able to integrate it all into a comprehensive solution from 9altitudes".
Budweg Caliper have optimized the business with Dynamics NAV and supporting apps for manufacturing to:
Enable real-time data and a single truth - suporting better daily and strategic decisions.
Handle reman-parts with complex registrations, storage and real-time overview of stock.
Shop Floor control for time and material consumption thorugh the production proces.
Reduced time in planning and stock values considerably.