9altitudes OnCloud9 for discrete project based manufacturing solution based on Dynamics 365 Business Central supplemented with a couple of ISV solutions for better WMS handling and shopfloor support and a integration between BOM design and ERP, gave a strong platform supporting the company going forward with growth and more projects on the same processes.
The challenge for PJM was the rapid growth and the very fragmented IT landscape with older systems. This resulted in a lack of integrations between the systems and with poor reporting tools this was clearly a downside in making business decisions.
At 9altitudes, PJM was challenged by the industry specific consultants, into improving daily processes.

Greater transparency is the goal
Ensuring greater transparency in relation to the actual cost of the machines designed by PJM, requires documentation witin both purchase, warehouse and production.
An allocated expert
With a permanent 9altitudes consultant allocated to the project, PJM had an ongoing specialist to support the project and identify & implement new process within the organization.
Close collaboration
The succes for PJM is created with the collaboration of all departments in the company, and the close collaboration with the industry experts in 9altitudes.
Having an agile process is half of the succes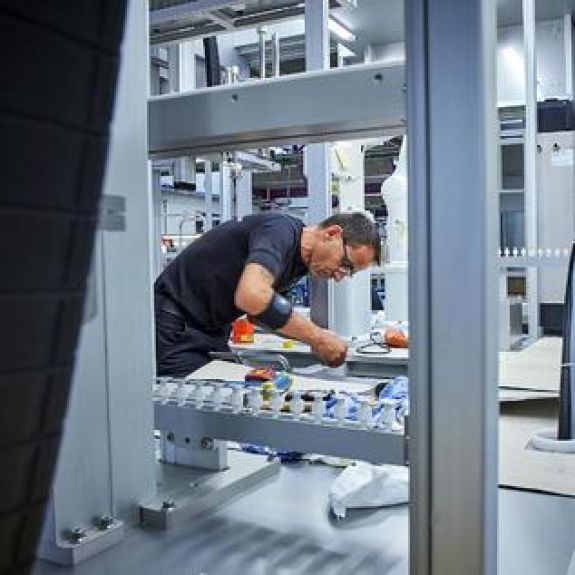 End 2 end solution with only one truth
PJM was growing fast and had a very fragmented IT landscape with older systems. With an industry specific standard solution from 9altitudes, the digital processes now supports the ambitions with:
End 2 end solution with only one truth –supporting the daily operative decisions

Planning tools to enable procurement to planbetter

Integration between Solid Works and Business Central on BOM and Routings lowering errors and time to market.

Tight integrated financial information regarding operations and projects.