The ability to do more with data
SKY-LIGHT had a 17-year-old Dynamics AX that they wanted to replace because they wanted to become more data-driven. Together with 9altitudes, SKY-LIGHT implemented a new Dynamics 365 Business Central solution with 9A manufacturing.
As a result, SKY-LIGHT has obtained a new ERP solution that provides the company with the opportunity to automate several processes. Their IT Director, Dennis Østergaard, is highly satisfied that they have gone live with a new ERP solution without significant disruptions to the operations at the company's factory.
The issues faced by SKY-LIGHT before implementation
Lack of pricing configuration
Plastic follows a price index, therefore SKY-LIGHT's pricing agreements with customers also fluctuate over time (eller Plastic prices are subject to an index, causing SKY-LIGHT's pricing agreements with customers to vary over time.). Previously, SKY-LIGHT had to go through a labour-intensive manual process to provide customers with updated prices.

Lack of awareness regarding production costs
In their previous solution, SKY-LIGHT couldn't see specifically enough what it cost to produce a roll of plastic film because the same roll of film could be produced with many different raw materials.
Lack of automation
SKY-LIGHT wanted to become more data-driven and have more processes automated - something that wasn't possible with the previous solution.

"Choosing an ERP partnership is a matter of trust. The project can easily go off track with the wrong partner. It was important for us that 9altitudes shared responsibility in ensuring our success"
Dennis Østergaard
IT-director
The benefit of the collaboration
A new ERP solution that functions from day one
SKY-LIGHT successfully implemented the new ERP solution in its factories without substantial disruptions to operations.

A foundation with great potential
SKY-LIGHT now has an ERP solution where several processes can be automated compared to before, thereby obtaining a solution with much greater potential.

"It's a success when you switch an ERP system in a factory from one day to the next and can continue operations"
Dennis Østergaard
IT-director
This is why 9altitudes was chosen as the ERP partner
When SKY-LIGHT had to choose a partner for the implementation of their new ERP solution, they decided to create a general description of the company's processes. Afterward, they asked a handful of selected consulting firms how they would create a solution that fit SKY-LIGHT and what it would cost. Based on this, 3 potential partners were selected, and among them, 9altitudes was chosen as the new partner.
Regarding the choice of 9altitudes, Dennis Østergaard from SKY-LIGHT says, "The choice of 9altitudes as a collaborative partner is due to their strength in production and logistics - but also because we've had a really good relationship over the past approximately 17 years, and 9altitudes was willing to share responsibility in ensuring the success of the project".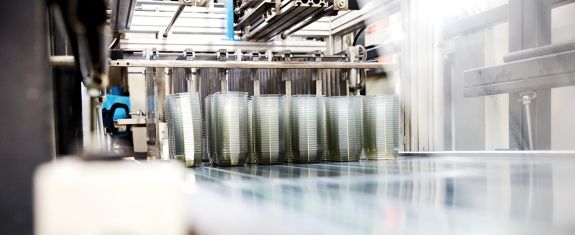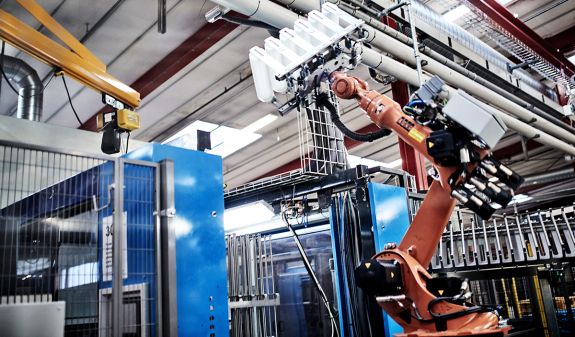 A partner who speaks the same language
According to Dennis, you can tell that 9altitudes is strong in production and logistics when you talk to/converse with the consultants:
"It was clear right from the beginning that 9altitudes knew what they were talking about. They understand what we mean when we talk about production, pallets, and logistics. They are familiar with the issues that can arise, and they grasp the challenges we face, and that's important".
The benefit of an efficient implementation of a new ERP Solution
SKY-LIGHT has successfully implemented a new ERP solution that establishes a strong foundation for automating several processes and gaining better insights into each product. According to Dennis, the implementation itself has gone very smoothly:
"It's a success when you switch an ERP system in a factory overnight and can continue operations right away. So, I consider the project to be a success. It has been a very smooth commissioning".
He elaborates: "When you can still get goods out the door, pay your suppliers, send invoices, and get money into the cash register without unnecessary delays, I consider it a significant success".
And it's not just the process that Dennis is satisfied with:
"We've had a smooth commissioning and have achieved a solution that we're very satisfied with. Now, we have a strong foundational basis to continue our company's digitalization efforts".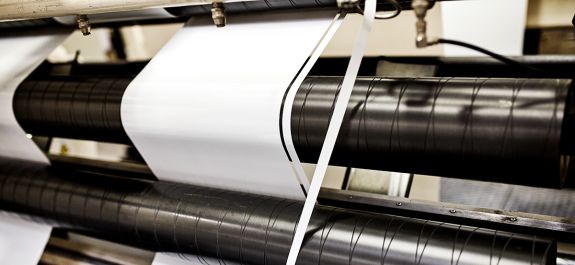 SKY-LIGHT is a manufacturing company with 2 production departments - one that produces plastic film and another that creates plastic packaging. At the factory, which operates every day of the week, SKY-LIGHT can produce over 20,000 tons of film and more than 650,000,000 items per year.
The company has been working with plastic material recycling for 25 years, but it's only within the last 5 years that they have strategically focused on sustainability. Today, their extensive use of recycled plastic has become a competitive advantage.
Are you considering getting a new ERP solution for your manufacturing company? We're here to help.