Accelerated conversion of endless data into actionable insights.
Discover a world where AI and business merge, empowering users with efficient, optimized, and innovative workflows through Copilot's diverse capabilities in different Dynamics 365 Business Applications.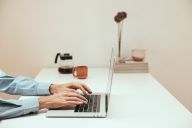 Want to dive deeper into the topic?
Microsoft Learn offers free trainings, both for Copilot and AI in general.