Member centricity and operational excellence with Dynamics 365
The AOb needed to take next steps in the field of CRM. The existing CRM platform was insufficient.​ The focus of the organization is therefore entirely based on member centricity and operational excellence. A focus that the existing IT landscape could no longer support. The fragmented landscape had to be replaced by the latest technology and the best solution for their processes.
In 2016, after an extensive and thorough preliminary investigation, the AOb selected 9altitudes Netherlands as a partner for the implementation of the Microsoft platform for member organizations, whereby both Microsoft Dynamics CRM, Microsoft Dynamics AX and Microsoft SharePoint would be implemented in the same year. With this, AOb received a completely integrated solution for all their administrative processes.
As of December 2019, AOb's Dynamics 365 for Customer Engagement (CRM) environment has been migrated to the cloud. This cloud migration allowed us to say goodbye to the various on-premise servers and the data is now centrally and securely stored in the cloud. This offers many advantages: think of better security, privacy protection and reliability.
Headquarters:
Utrecht, the Netherlands
Turnover:
€ 75 million (2014)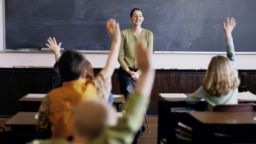 A great partnership between the AOb and 9altitudes teams
9altitudes has implemented an entire Digital Platform to realize of the intranet environment, the Member portal and the possibility to register for training courses via the internet (member's add-on), Marketing, Relation, Contact and Case management with Microsoft Dynamics 365.
We are doing this together with the great team of AOb. Creating these digital solutions requires collaboration and after years of working together we can speak of a great partnership between the AOb and the 9altitudes teams.